Learn more
Organise your wedding in prestigious natural surroundings
The Domaine de Ceyrac is at the foot of the magnificent Cévennes National Park. The park is listed on the UNESCO world heritage site and in a special Natura 2000 protected site. It's an oasis where you're sure of peace, calm and sensuous delight. You're looking for that one-in-a-million venue for your wedding? This beautiful 18th century farmhouse will appeal to all your senses. You have a magnificent view of a building that perfectly blends modern and authentic style. Your ears will be charmed by the song of the cicadas in the long driveway lined with plane trees. The soft scent of the trees takes you back to your childhood.

The Domaine de Ceyrac exudes a love of nature. Hidden away in grounds of 880 hectares, you'll be far from the crowds, to reap the full benefit of your stay in a gîte or the guest house. It's a perfect venue to celebrate a wedding or host a 'different' seminar. It's also ideal for a birthday or baptism party. Our experience and our professional touch ensure tailor-made assistance.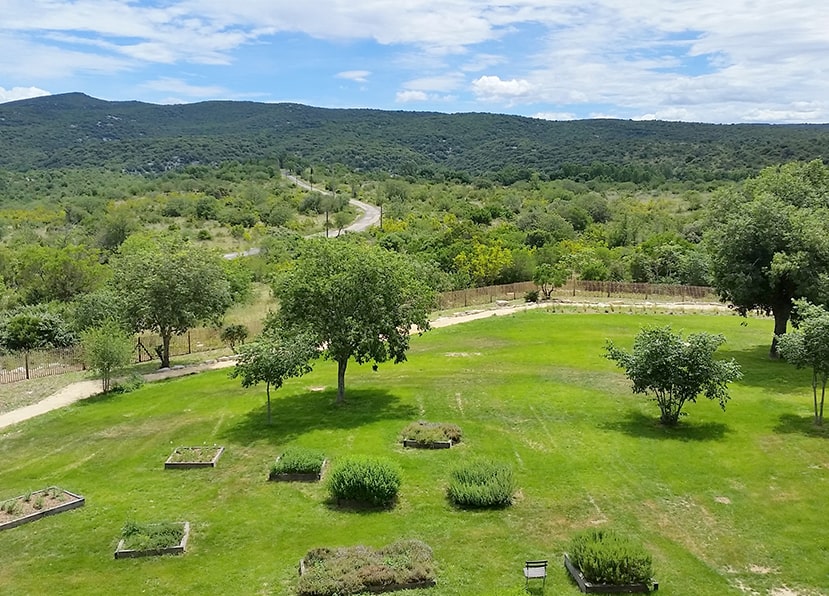 A wedding venue
where time stands still...
The Domaine de Ceyrac is a clever blend of modern and authentic styles. It's an enchanted break for the future couple or simply a magical place for a get-away as a couple, with friends or for the family.
The old farm has been converted into 3 outside areas with three different atmospheres. This affords the added benefit of providing different settings and atmospheres to suit your image. The natural surroundings provide space for several reception areas:
A secret garden behind the main building. Perfect for a private non-religious ceremony or a baptism, with trees and lots of green;
And grounds with magnificent ancient cedars. A place full of charm in front of the Bonelli Mansion. Perfect for a smart cocktail party, refreshments or champagne reception;
A courtyard in front of the building with an exquisite pond. Great for a cocktail party or a chic, unconventional brunch.
If you're looking for a bucolic venue for a wedding reception, you've come to the right place! The inside of the farmhouse has been fully renovated. But this has in no way affected the charm and authenticity of the building itself. This reception room seats 110 people. The advantage of being all on one level is that it can extend to the outer courtyard. Under a tailor-made marquee you can seat up to 300 people. A possible second wedding room on the property has a mezzanine and gives on to the main courtyard. Please contact us for more details.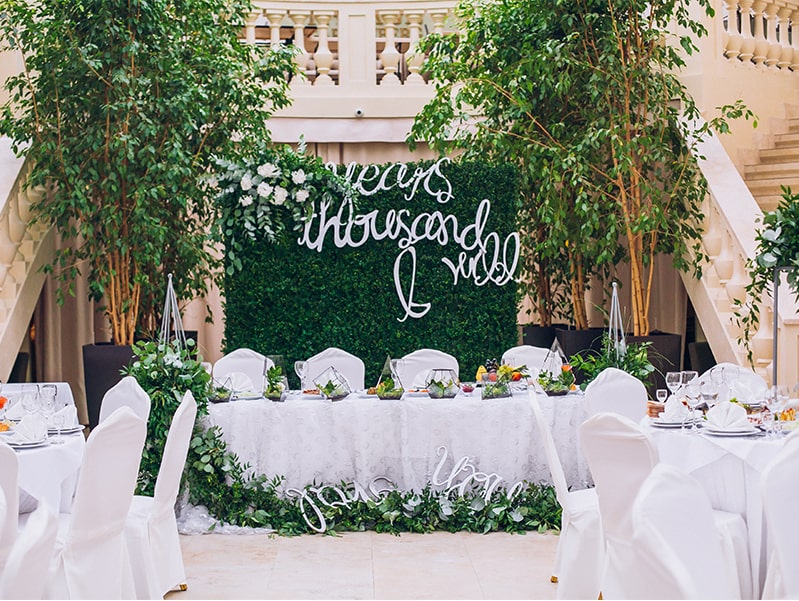 It is possible to organise

an event in an oasis of green
The Domaine de Ceyrac and its 880 hectares have all the space, charm and personalised assistance you need to organise your special events.
Want to host a private seminar far from the madding crowd? We have a variety of areas for working, conferences or business lunches, with seating for 40 to 90 people.
Whether for a business reception, baptism, birthday, family reunion or other events, we will take great pleasure in recommending reliable service providers and helping you on the actual day. You provide the guidelines; we do the rest!
"The Domaine de Ceyrac can seat up to 110 people inside, winter and summer alike. We also have seating capacity of up to 300 outside."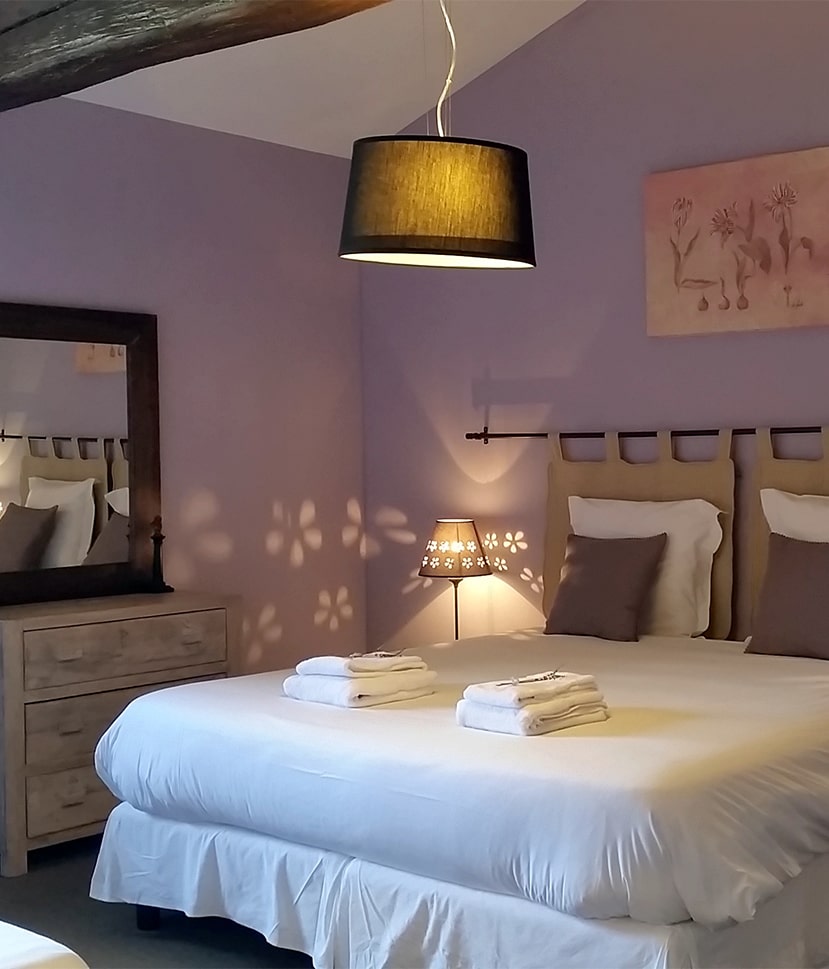 Holiday off

the beaten track
To make the most of your wedding or other reception venue, the Domaine de Ceyrac can be privatised in full. By privatising the property you can sleep up to 62 people between the guest rooms and the gites. And you'll have access to the entire property for you, your family and friends, or your colleagues, just like at home. An enchanted break in a green setting, with top-quality services.
For a weekend or a holiday for two, you can just reserve the guest room part of the Demeure de Bonelli, where you'll have access to a kitchen, or order breakfast for an extra fee. A site full of charm where old stones blend elegantly with modern design furniture.
For a weekend in the country or a stay with family or friends, you can also rent our gites at attractive prices. These fully renovated gites offer a beautiful contrast between the ultra-modern interior and the old stones with plenty of history.
In addition to a privatised wedding venue or prestigious gites to rent, we also have some surprises in store, in the form of unusual arrangements: swimming pool, Hammam, gym, tennis court, billiard table, play areas, and more. What better to relax after dancing all night, or simply enjoy a unique experience in the foothills of the Cévennes.
Our geographical location makes us a strategic starting point for exploring the Roman culture in the region, walking in the Camargue or hiking in the Cévennes. Each season has its own special interests: spring and summer are for outdoor activities, and exploring the local architecture and produce. Autumn is perfect for gentle strolls along golden paths and for mushroom picking. Come winter, cosy evenings by the fireside are the perfect ending to a day on the snow on the slopes of Mont Aigoual.